Acadamic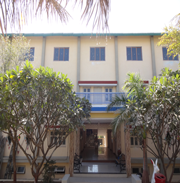 An environment that inspires.....to learn
The entire lush green sylvan campus is spread over 15,000 Sq Feet. The main academic centre consists of technically designed acoustic class rooms outfitted with modern teaching aids, a multi discipline library, modern computer labs and offices for academicians as well as administration, also a playground utilized for different sports and games like cricket, volleyball, badminton etc...
The Campus provides a stimulating environment for learning as well as leisure time, encouraging the students to develop their overall personality.
The Institute set sights on escalating the comprehension pedestal of its students catering to their diverse wellbeing.
Books pertaining to varied interests signifying overall subject knowledge and chosen sectors are provided in the library. The library offers open access to lot of books, around a broad collection of audio- visual material to enhance the healthy learning background at the Institute.
We also provide lost of magazines like DIGIT and others that can use our students to update his knowledge for new information technology and current affairs.
We also provide many news papers like Times of India, Indian Express etc. to get daily updating in market as well as useful for gain more knowledge to empower English as well as in many other fields.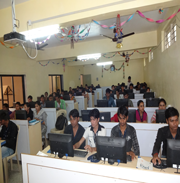 We emphasize amalgamation of technology with knowledge.
Our students are endowing with the best of IT facilities for pooling in their theoretical and practical knowledge into a distinctive benefit.
The computer lab is an access to a globe of applications and information sources that are on the foremost circumference of management practice and thoughts. The Institute has been equipped with computer lab that includes 50 computers as well individual computers for BCA staff room.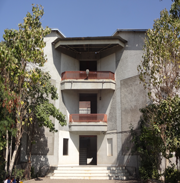 We provide HOSTEL facility for girls; also provide very tasteful and healthful food for each student who is living in the hostel.